300-Hour Yoga Teacher Training
Are you ready to take your yoga teaching to a new level? ​Led by Gina Minyard, Lift Yoga + Body's Yoga Alliance Certified 300-hour teacher training brings together the best of local yoga instruction with experts from across the industry.
Taking a community approach to a 300-hour training, the 2021 class will begin the training together in the spring of 2021, and graduate together in March of 2022.
This provides a fast-track to obtaining your 300-hour certification, while creating a supportive network as you journey through the training together.
300-Hour Course Information
​TOTAL TUITION: $4,400 (payment plans available)
DEPOSIT: $450
EARLY BIRD RATE (until Feb 27): $4,200
PROGRAM OVERVIEW:
Mandatory sessions:

Two virtual sessions on Yoga & Psychology: May 2-3 and June 6-7

Sunday hours: 11:00AM-2:00PM & 3:30PM-6:30PM
Monday hours: 6:30PM-8:30PM

9 weekends: April 23-25, May 14-16, June 25-27, August 13-15, September 17-19, November 5-7, January 7-9, February 11-13, March 18-20. The hours for these weekends will be:

Friday: 3:00PM-8:00PM
Saturday & Sunday: 9:30AM-1:00PM, 2:30PM-7:00PM

Topics covered during the mandatory sessions.

Experiential Practice: Systematic Alignment Principles and Actions, Deepening of Asana, Pranayama, Meditation

Teaching Methodology: Vinyasa Refinement, Progressive Sequencing, Cueing and Language Skills, Demonstrations, Theming and Heart Language, Observation, Verbal and Physical Adjustments, Seat of the Teacher

Living Philosophy: Comparative Yoga Philosophy, Tantric Yoga Philosophy and Hatha Yoga, Classical Yoga Philosophy and the Yoga Sutras, Bhagavad Gita

Supporting Theory: Ayurveda, Subtle Body, Prana Vayus, Koshas

With Expert Guest Teachers covering Sanskrit, Anatomy & Contraindications, Pranayama & Meditation, Business Coaching & Professional Development

8 electives will be offered (see chart below).

Choose four based on field of interest. The cost of these four electives is included in the 300-hour tuition. If you wish to attend additional modules, discounts will be available.
ADDITIONAL PERKS:
Unlimited Membership at Lift Yoga + Body throughout the program.
Option to purchase a $50/month unlimited membership for 1 year following training.
15% off retail products.
30% discount on workshops not included in the 300-Hour program.*​
*some exclusions apply
To be eligible for this 300-hour certification, you will need to have completed a 200-Hour Yoga Alliance Certification by the time the program begins.
300-Hour Teacher Training Electives
meet
THE YOGA TEACHER TRAINING FACULTY
Gina Minyard, Lead Instructor
E-RYT500
Gina Minyard weaves yoga's wisdom and with life's ever-unfolding process, bringing it alive and experientially embodied through breath, muscle, and bone, creating a rich and magically alchemical experience through her teaching. Dynamic alignment principles, intelligent sequencing, and thematic metaphor infuse her engaging instruction, with a presence that is weighty, compassionate, and inviting. A "pillar of Grace" in the Atlanta yoga community, she is sought out for her charisma and passion, breadth of knowledge, and mastery of alignment-based methodology. For Gina, yoga is a radical practice to bring our truest Self – its steadiness, freedom, truth, and love – into full manifestation.
Gina began teaching yoga in 1999, and received Anusara yoga certification in 2006. Her teaching is deeply influenced by Tantric philosophy and meditation studies with Paul Muller-Ortega, PhD, founder of Blue Throat Yoga. In 2017 she became an Authorized Teacher of Neelakantha Meditation as taught in Blue Throat Yoga. As well she has completed Cate Stillman's 9-month Living Ayurveda course, and is an affiliated teacher of Livia Shapiro's Applied Psychology for Yogis. An E-RYT 500 with Yoga Alliance, Gina leads Immersions and Teacher Trainings along with public classes and private sessions in Atlanta, GA, as well as workshops and retreats nationally. Visit www.ginaminyard.com for more info.
Jody Struminger
Assistant Lead Instructor
Sage Rountree
Yoga for Athletes
Tra Kirkpatrick
Anatomy & Pranayama
Marcy Braverman Goldstein, Ph.D.
Sanskrit
Livia Shapiro
Yoga Psychology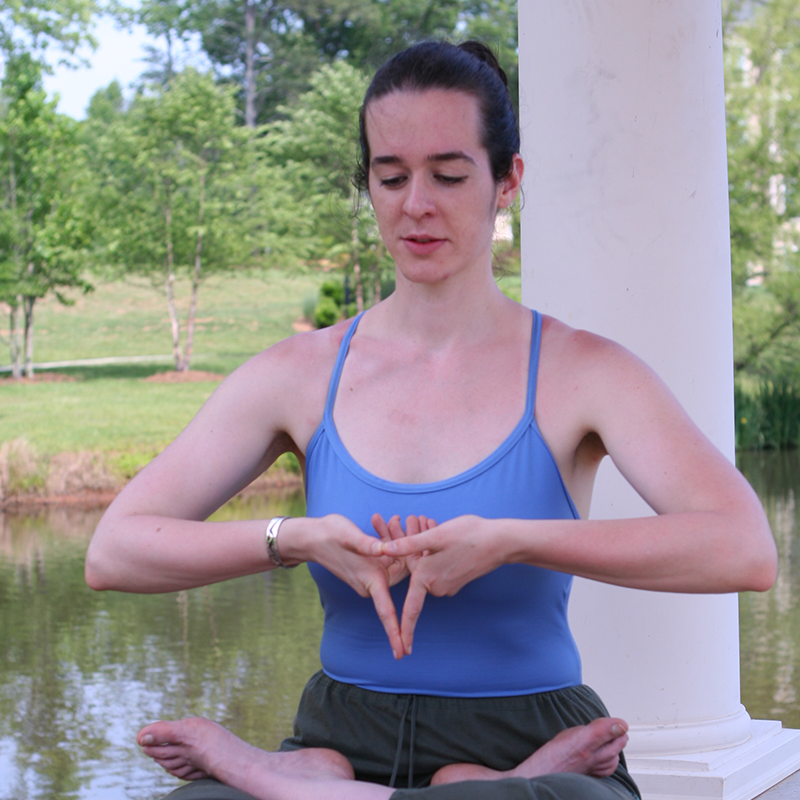 Abbey Brewer
Prenatal Yoga
Kim Saunders
Trauma Sensitive Yoga
Octavia Nasr
Bhakti, Mantras and Chanting
Cancellation Policy for 200-Hour and 300-Hour Teacher Trainings
From your deposit or full tuition, $150 is nonrefundable.
Cancellation notices (via email or phone calls) received within 7 days of the start of a training session will result in forfeiture of your entire deposit, any remaining balance will be refunded.
Withdrawals from active trainings will result in the loss of all fees.